Our Mission
The Vision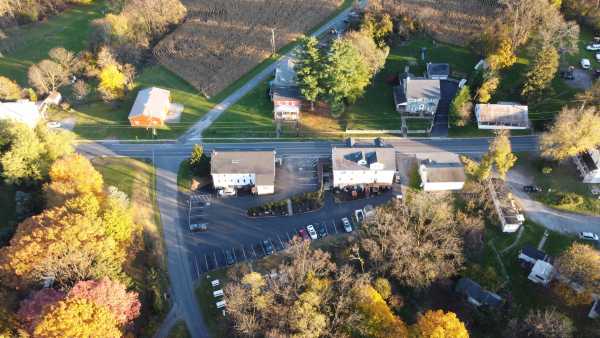 The story behind the multi-building property we are calling "Kingdom Crossroads" started roughly 15 years prior, when a young entrepreneur named Joseph Sharp visited an office in southern Lancaster County looking to buy some liquated office furniture for his new business venture: Sharp Innovations, Inc. It was a late night, the weather was poor, and Joe wasn't driving. In short, he had no idea where he was, but it didn't matter. They got the furniture they needed and left.
Fast-forward to 2014, when Joe noticed a building at 3113 Main Street in Conestoga marked: "for sale or rent." Joe and his wife were heading out of town on vacation, but Joe felt as though the Holy Spirit was prompting him to make a quick stop. As he walked up to the building and peered through one of the windows, Joe had the distinct impression that he knew this place. Joe then realized this was the place where he had purchased the liquated office furniture way back in 2000. In fact, the space looked much like it did back then—it was if nothing had changed. Asking God why he was standing there looking at this place, Joe felt the Holy Spirit say: "I'm going to give you this place."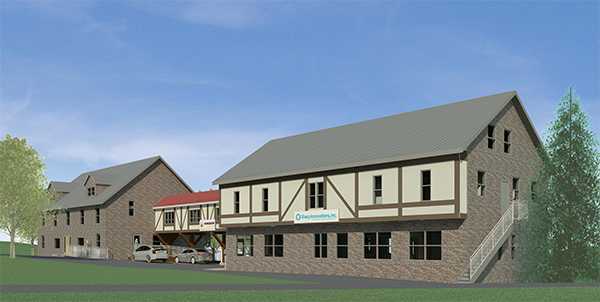 Though somewhat confused and unsure about what had just happened, Joe asked his real estate agent look into things as he went on vacation. Upon his return, Joe found himself asking God many more questions about what His will was for this property. Joe found out the building wasn't one space, but two buildings. As Joe continued to pursue God's will for this space, he felt the Holy Spirit providing further clarity to the vision of Kingdom Crossroads. In short, the central mission of this property would be to glorify God in all that takes place on the grounds. The property would serve as a source of encouragement to the community, and offer practical business and life transformation resources through the operations on the premises. The vision God had given Joe was that all operations on the grounds will be focused on changing people's lives for the better, and that all businesses on the grounds are appointed by God to help take businesses from birth to succession, and then on to legacy.
---
The Property
Kingdom Crossroads is a two building complex located in downtown Conestoga near the historic Conestoga Wagon Restaurant. As a multi-use space, it provides a mix of residential apartments and professional office spaces. Currently, the space is being rented to both individuals and businesses alike. Among the latter are Sharp Innovations, Inc, a full-service Internet marketing agency, Live with Purpose Coaching, LLC, which helps small business owners, their teams, and individuals evolve in their pursuit of lives and careers of deeper meaning and purpose. In recent years we have expanded, seeing Live with Purpose Church and Day Seven counseling ministries come to life in our complex. We are also preparing for the grand opening of Kingdom Crossroads Park in 2019!